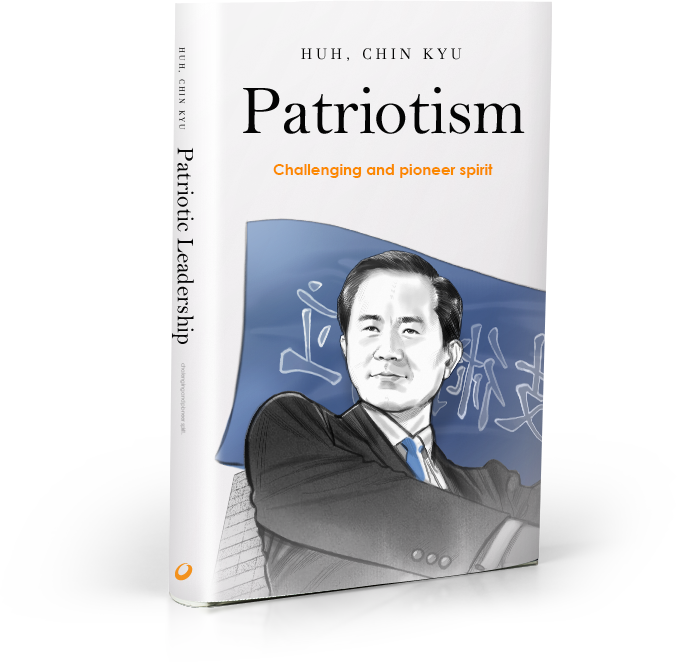 'Patriotic Leadership' of Chairman Huh, Chin Kyu
As an engineer and pioneer venture businessman, for the national and societal development, Industrial and technical patriotism of Chairman Huh never ceased to challenge and innovate.
"Strong scientific technology means a true powerful nation, Develop the best technology means true patriotism. Engineers are the true warrior in innovation and technology war of the 21st century"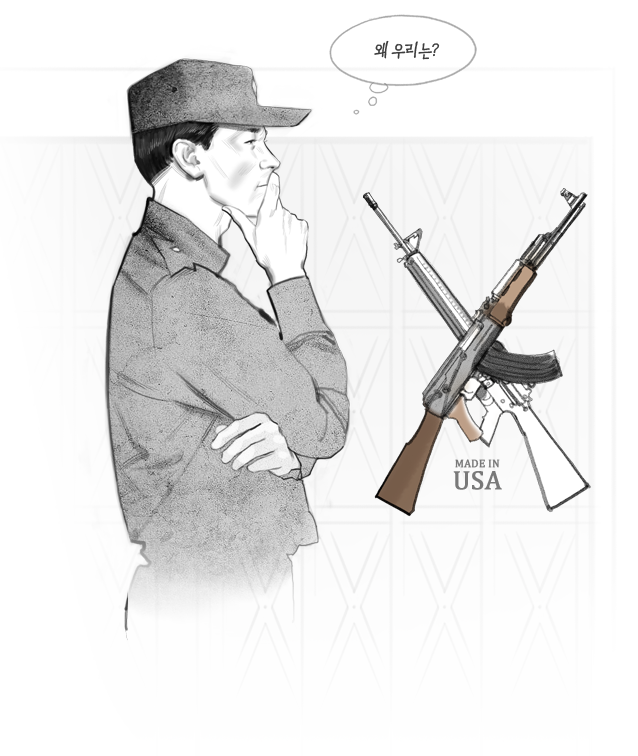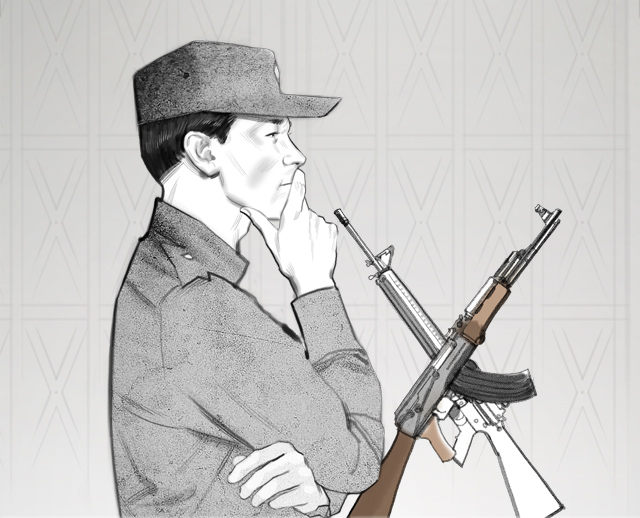 Mission realized during military service in Weapon Supervision Division of Army Headquarters
"Bet my life to transform the poor reality of Korean industries"
In 1965, Chairman Huh, Chin Kyu graduated Department of Metallurgical Engineering, Engineering College from Seoul National University, was commissioned as a second lieutenant, started military service in Weapon Supervision division of Army Headquarters in Yongsan, Seoul. Weapon Supervision Division was a special staff section which managed military weapons such as firearms and ammunition.
Chairman Huh witnessed the reality of Korean military goods, how they were dependently imported from foreign nations such as the United States. It was a moment of truth that made him realized most of the fundamental industries such as electricity, power generations and constructions are heavily depended on foreign technologies and capitals. His experience during military service made him decided to dedicate his life in chaining Korean industries.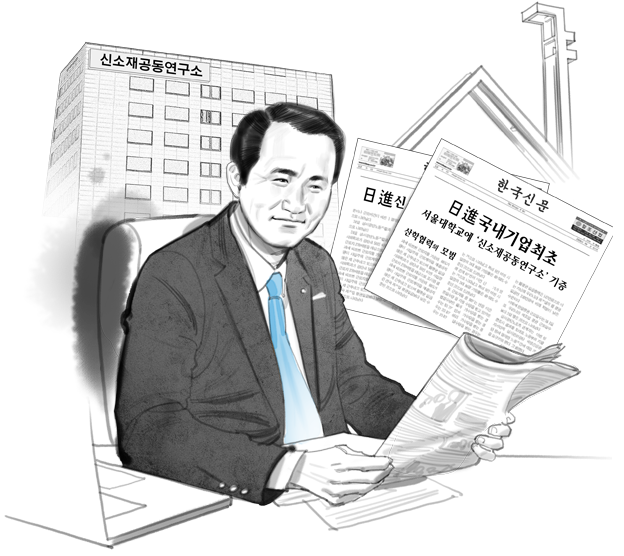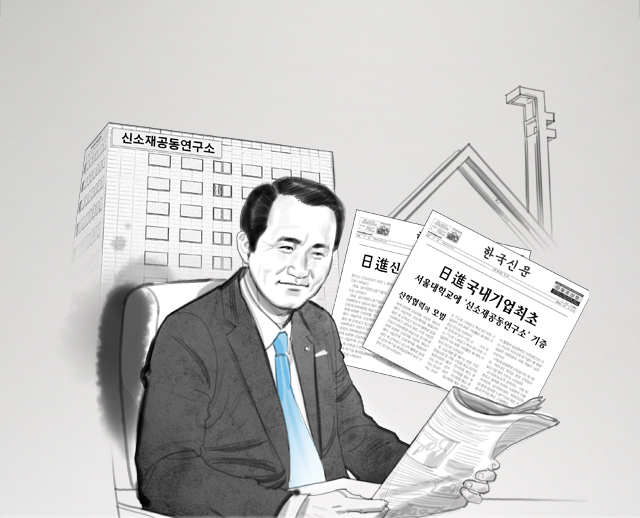 Foster future engineers and sponsor specialists
"Innovation comes from talented individuals! Keeping the faith of industrial patriotism"
As an ex-engineer himself, Chairman Huh emphasized "a nation with strong technology is a true powerful nation and developing top technology is true patriotism." Also, he always said "innovation is required for the top-notch technology and engineers are the true warriors in innovation and technology war of the 21st century."
By establishing ILJIN Academic and Cultural Foundation in 1993, Chairman Huh provides scholarships to future engineers, and for those engineer specialists who have dedicated greatly, he sponsors them with ILJIN Award from National Academy of Engineering of Korea.
He also believes innovation for the future of society and nation is as important as that of a company. Therefore, he has built and donated 'Research Institute of Advanced Materials' to Seoul National University in 1990. This is the first case in Korea that a corporation donated a research center to a university.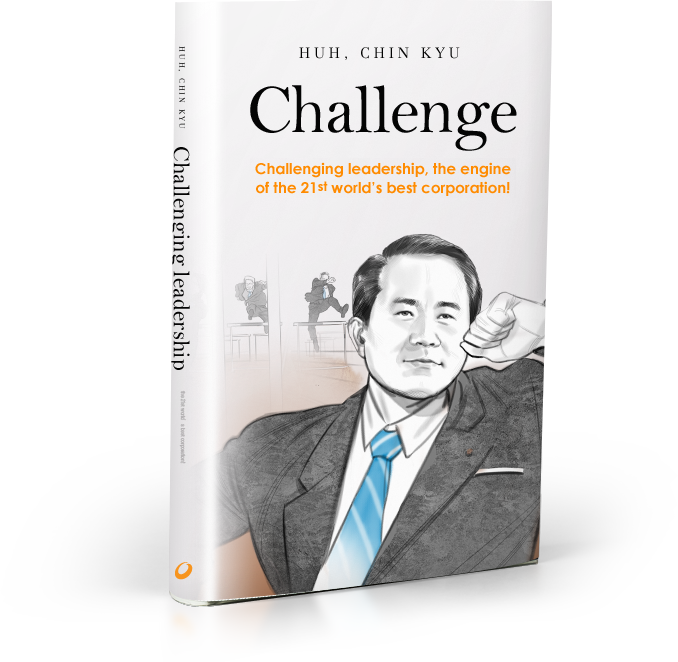 'Challenging Leadership' of Chairman Huh, Chin Kyu
Develop the world's best technology and products! Challenging leadership, the engine of the 21st world's best corporation!
"By blindly imitate others, we can't achieve anything, We must take the road that none has taken. If someone asks me to describe the past 40 years of ILJIN in one word, Without hesitating, I'll say 'challenge.' "'Challenge' is the spirit and culture of ILJIN, which existed in the past, exist in the present, and must be carried on in the future.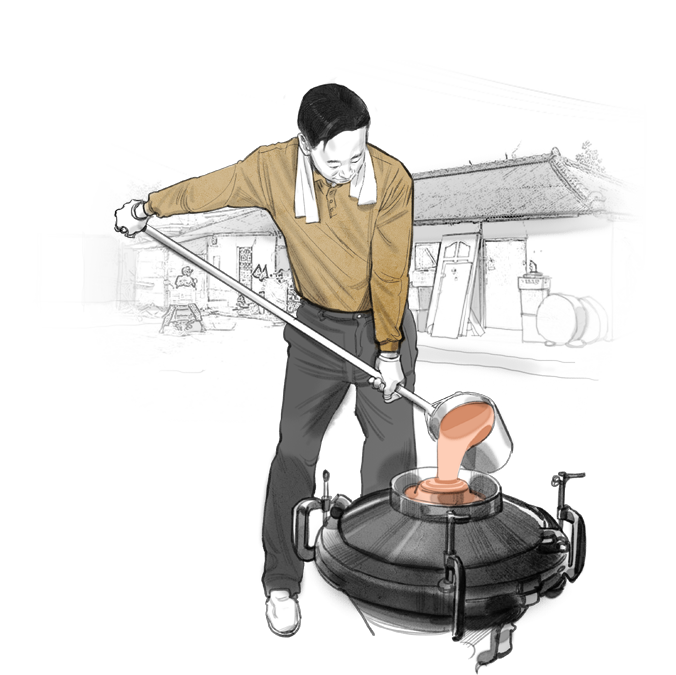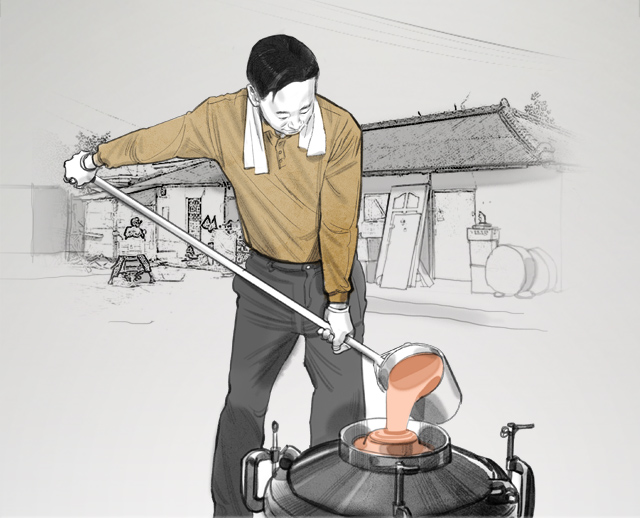 January 22, 1968, Establishment of ILJIN Metal Industries
"Began the history of challenge and creation at a tiny front yard"
On January 22, 1968, Chairman Huh purchased and installed 100 kg graphite crucible and basic casting equipments at the front yard of 211-54, Noryangjin-dong, Yeongdeungpo-gu in Seoul. This was the first step of today's ILJIN Group.
He started metal business, specifically aluminum and other non-metal casting business. Aluminum alloy was a mandatory material in various manufacture and fundamental industries, however, Korea had to depend on imports from developed countries like Japan. A work that no one dared to try, but a work that somebody must initiate. Chairman Huh searched and challenged such works.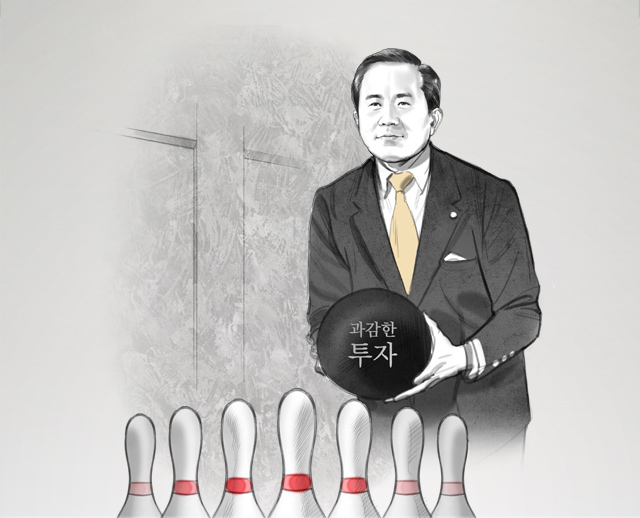 Successfully overcome IMF crisis in 1997!
"Korean press calls Chairman Huh 'Pioneer Venture Businessman'"
During 1997 IMF foreign exchange crisis, ILJIN Group entered semi-conductor business, established the world's biggest elecfoil production plant in Jochiwon (currently, Sejong City) and ILJIN Diamond started high-tech material development.
Chairman Huh's passion toward high-tech new material industry, management team's efforts on management improvement, and unity of all members allowed ILJIN Group to overcome national economic crisis wisely.
Afterwards, Korean press introduced ILJIN as "the company that overcame foreign exchange crisis most successfully." Also, ILJIN Group was evaluated as "the pioneer venture corporation" and shed new light on Chairman Huh as "the pioneer venture businessman".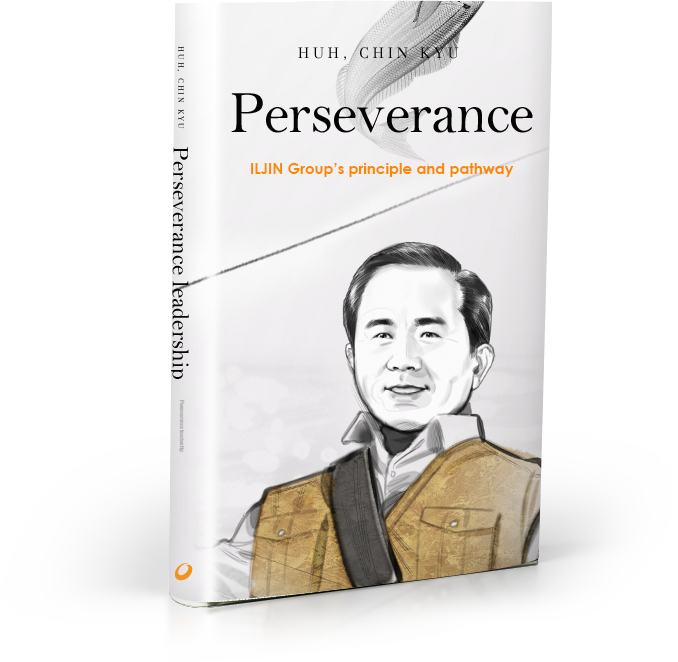 'Perseverance Leadership' of Chairman Huh, Chin Kyu
'Perseverance leadership' - ILJIN Group's principle and pathway that did not hesitate to invest, research and develop for the nation and the future!
"'Perseverance' is the policy and the right pathway of a company. When perseverance is kept, one day you'll get what you deserve. There is no challenge without failure. Do not fear failures, Persevere and challenge for the new ILJIN era"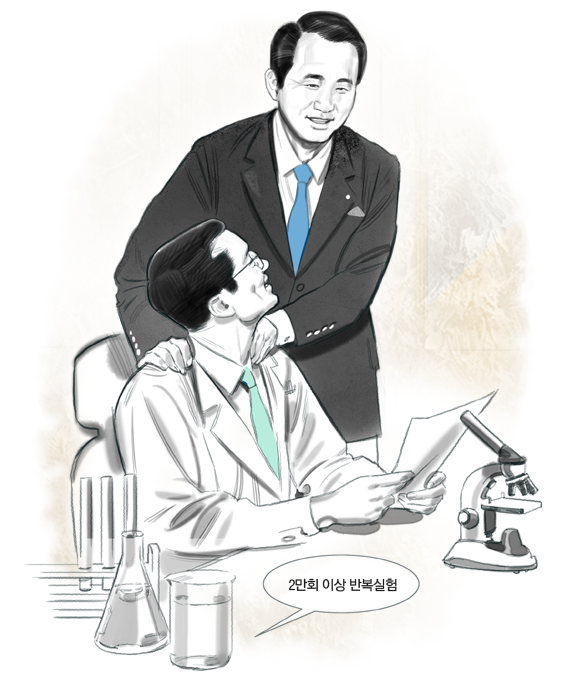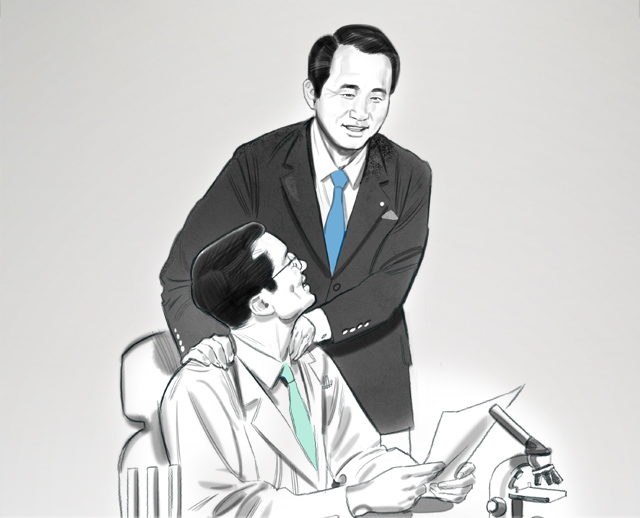 In 1997, succeed elecfoil development after 20,000 trials!
"Perseverance resulted premium elecfoil that has more than 90% of yield value"
"Many people stopped me but I was able to invest Elecfoil Plant 3 in 1997 at Jochiwon (currently, Sejong City) because I believed in Dr. Yoon Geun Kim, the director of ILJIN Materials. Dr. Kim tried over 20,000 trials ever since he started joint research in 1984 to 1997. Heaven helps those who help themselves I guess, in October 1997, all malfunctions were fixed.
On average, people make 15 trials, a few make 150 trials when one fails to achieve his or her goals. Thomas Edison was known for over 15,000 trials when he was inventing light bulbs. As we can see, Dr. Kim was very passionate with his challenge." Chairman Huh mentioned the success of elecfoil development is based on perseverance and gave the credit where it is due.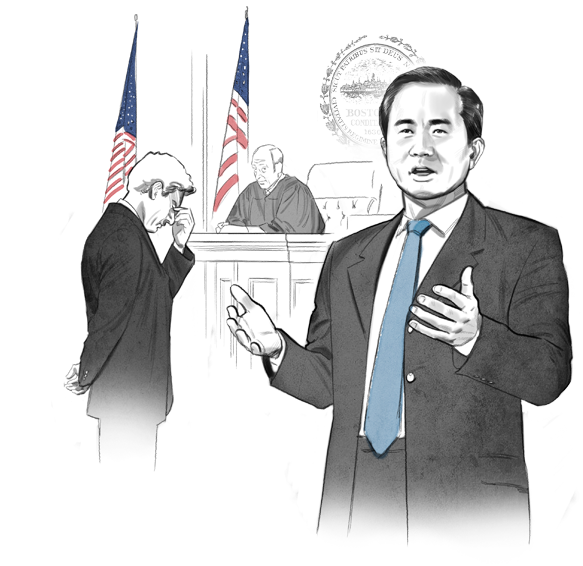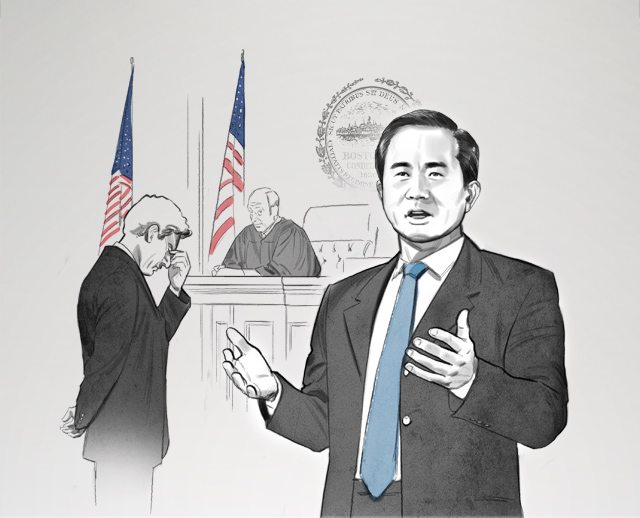 'David and Goliath' – 1989~1994, lawsuit against GE
"A corporate giant forfeits in front of principles, right pathway and 'perseverance'"
In 1985, when ILJIN Group started industrial diamond development, GE of the United States pressured ILJIN to forfeit industrial diamond development directly and indirectly. When ILJIN did not back down, in October 1989, GE filed a lawsuit against ILJIN to Boston Federal Court.
GE was nervous to lose Korean market which at the time depended solely on import for industrial diamonds and this nervousness had caused GE to take direct interference. However, Chairman Huh did not stumble and rather ordered to "counteract confidently with perseverance as it always has been since its establishment." After 6 years of long and intensive lawsuit, GE realized that it cannot stop ILJIN's diamond manufacture. On April 1994, it suddenly gave up the lawsuit and requested reconciliation.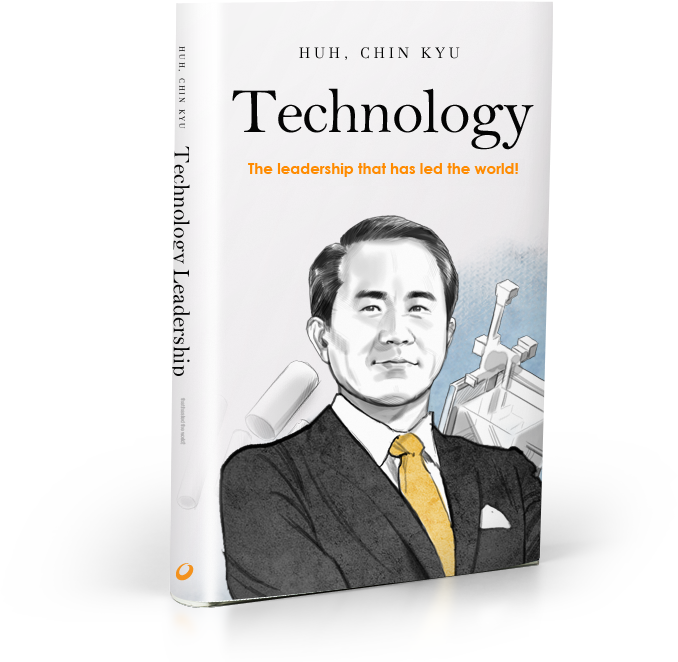 'Technology Leadership' of Chairman Huh, Chin Kyu
With an attitude of 'sharp eyes like a tiger and walk prudently like a bull' and with perseverance that grinds even axes into needles The 'technology leadership' that has led the world!
"Only by making world-class products with the world's best technology we can overcome the fierce competition of the future and lead the world"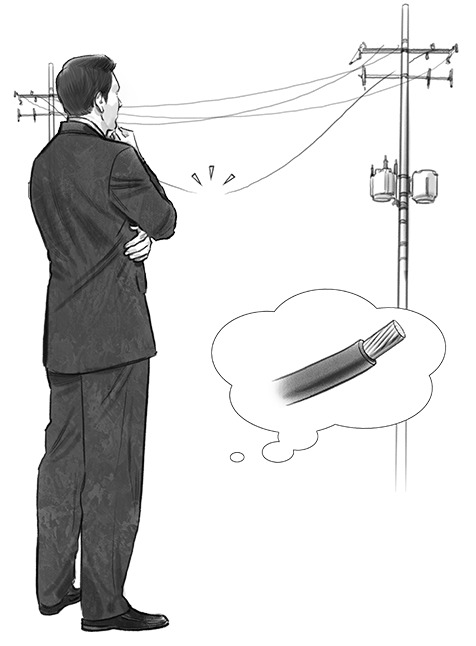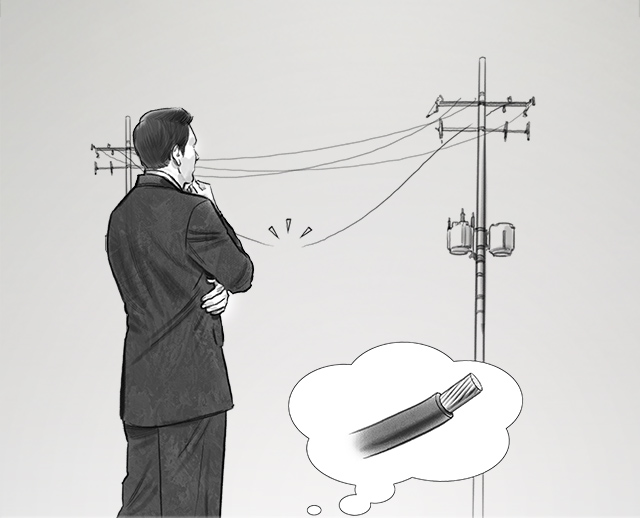 1976, Developed Copper-clad Steel Wires
"Following the path to growth with confidence and investment in technology"
On April 24, 1974, ILJIN signed a cooperation contract with KIST and officially began development of copper-clad steel wires. Both parties agreed to equally invest 30 million won each; at the time ILJIN's total capital was approximately the same amount. The fact that a relatively unknown company offered a much larger investment than other major corporations startled the industry at the time. Finally, in March 1976, chairman Huh, Chin Kyu, along with KIST, succeeded in the development of copper-clad steel wires. This accomplishment was unimaginable without unyielding confidence in the development of new technology.
Chairman Huh recalls that "the domestic quantity of copper wires supplied by Korean wire manufacturers were far short of the demands required for the Korean government's intensive economic development plans and the modernization of rural areas project. Because I was confident that we needed cheaper but also better products, rising to the challenge and investing in new technology was not something to hesitate on."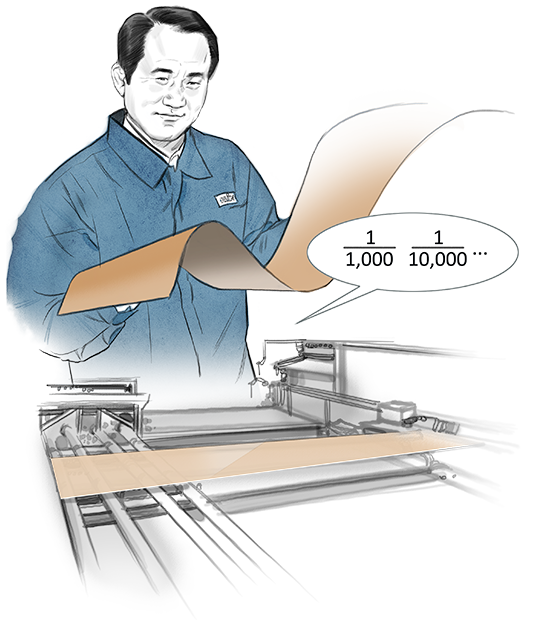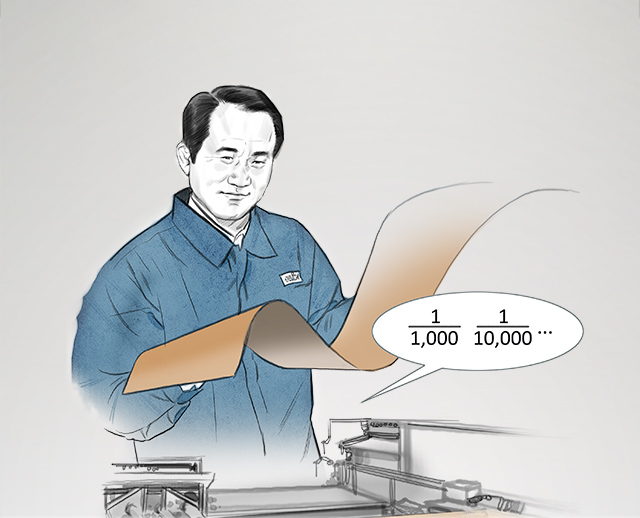 Invisible art, Black Art – Elecfoil!
"Pursuing perfection with our spirit"
If semi-conductors are the 'rice' of the electronics industry, Elecfoils are the fertile grounds, and much like the veins in human bodies is used in almost all electronic products. The thin copper plates about 1 thousandth of a mm thin, produced by electrolysis of copper sulfate solution and attached to printed circuit boards (PCB) enable electronic signals to travel much like water in the fields, or like blood through the veins. The production process of elecfoil is extremely complex. Impurities as small as small as a single mosquito can cause several hundred meters of defective products. Also, production of requires a stable supply of electricity as an outage in power makes the production of elecfoils with the same quality impossible. Japanese technicians have said that, "even after 40 years I come across new types of defects in products. The production of elecfoils entails the same levels of stress that a potter who has spent his entire life making pottery endures when they begin to make a new piece." Western technicians call elecfoil production "a 'black art,' an invisible art. No other electronic material has the same level of spirit in their products." In December 1999, the Korean Ministry of Science and Technology certified elecfoil technology as one of the 'Top 100 Korean technologies of the 20th century,' acknowledging the role of elecfoil technology in the revolutionary growth of Korea's semiconductor and electronics industry.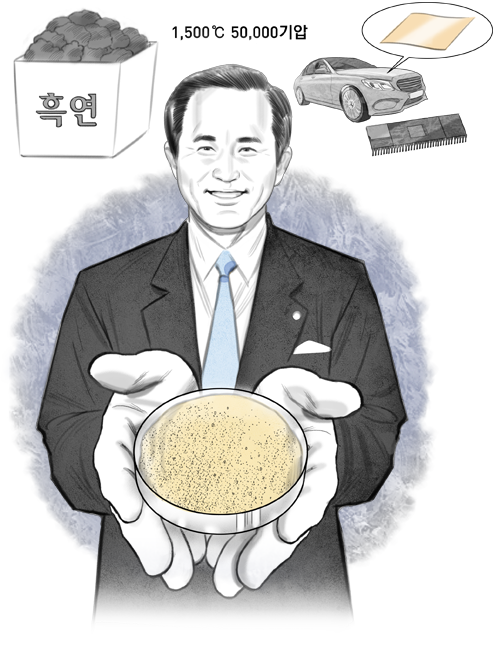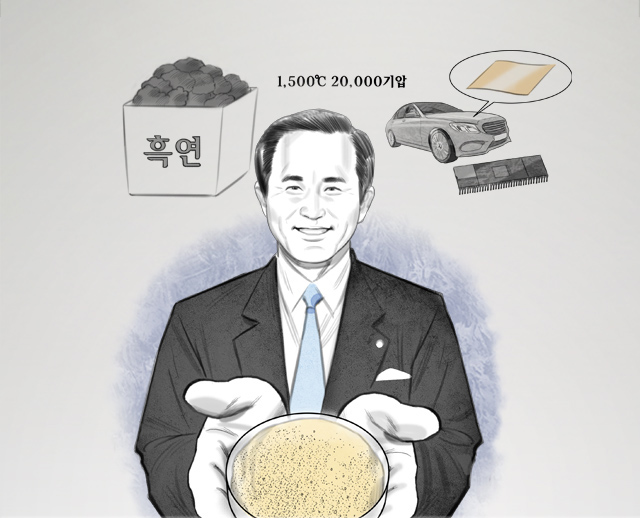 1987, Became the Third Country in the World to Produce Industrial Synthetic Diamonds!
"Extreme technology, marking a new era in the history of Korean industries with the independent development of high-tech technology!"
Industrial synthetic diamonds are used in a wide array of industries including the production and assembly of machinery, the production of semiconductor equipment, medical surgery equipment, the production or automobile parts, the production of stone and metals, as well as space research. Industrial diamonds are invaluable materials used in high-tech industries such as electronics, computers, and semiconductors, but up until the 1980s the global market for industrial diamonds were monopolized by Britain's De Beers and US' GE corporations. In 1985, ILJIN finally began its challenge on the industrial diamond market, and in June 1987 it became the third company in the world to succeed in the production of industrial synthetic diamonds. At the time, other Korean companies were constantly failing to develop industrial diamond production technology that requires an extreme production process involving high temperatures of 1,500OC and more than 50,000 atmospheric pressure. However, only ILJIN, which had consistently stressed the importance of the 'development of extreme technologies' succeeded in development, not only substituting imports but also enabling it to join the global market.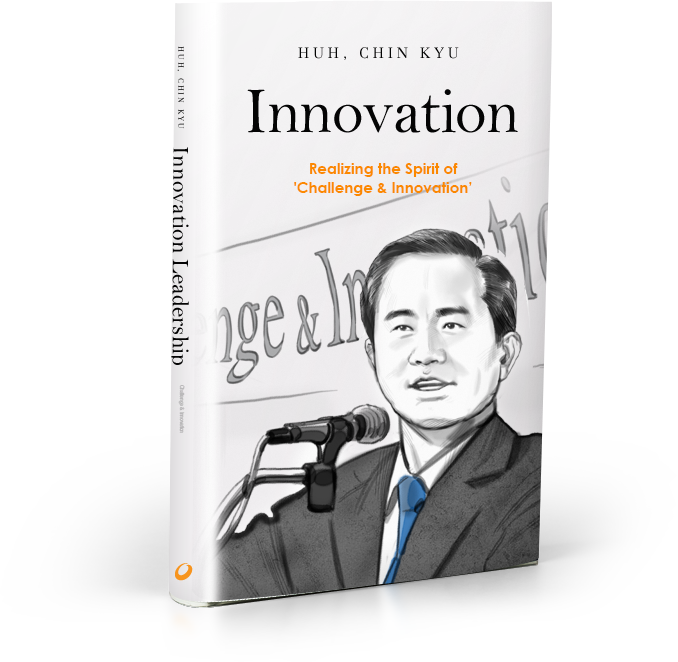 'Innovation Leadership' of Chairman Huh, Chin Kyu
The Reason Why ILJIN has Continuously Grown Since its Foundation Realizing the spirit of 'Challenge & Innovation'!
"I not only dream of ILJIN becoming a major corporation but becoming the best company. We should not be restricted by appearances and our size but follow the true path towards challenge and innovation. The best company of the 21st century! This is the reason why we should never be complacent with innovation"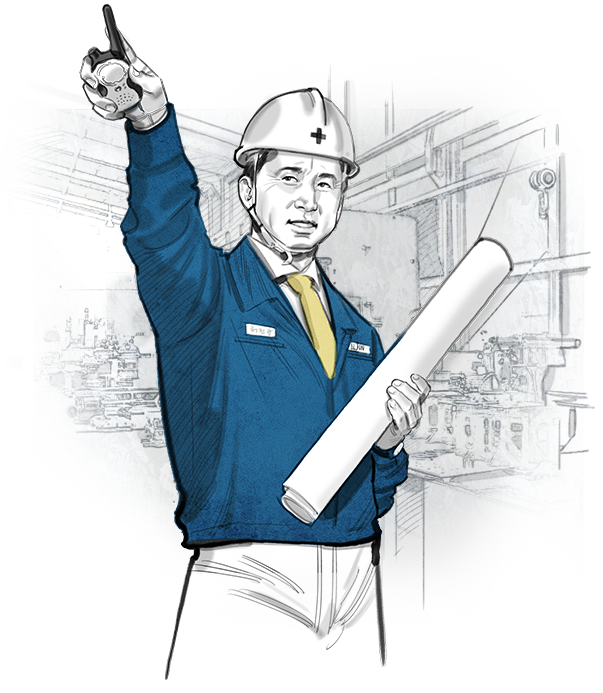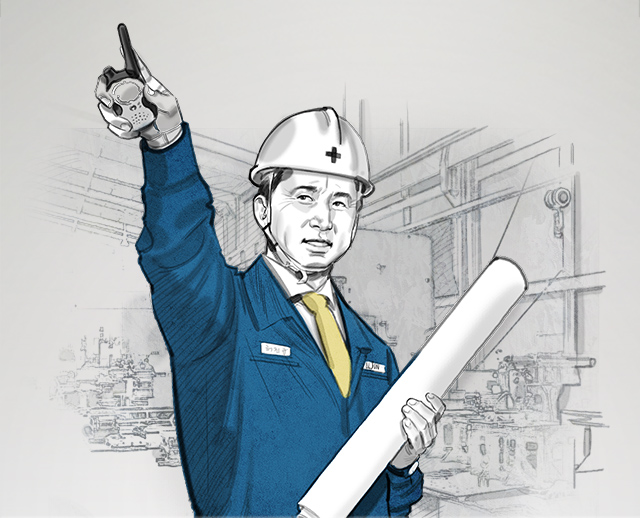 Innovative Technology Never Gives Up!
"Establishing the driver for next generation growth with Seamless Steel Pipes"
ILJIN Steel is a professional producer of specialized steel pipes including procession drawing steel pipes and particular-shaped steel pipes. Especially seamless steel pipes that are high-added value is a product that is expected to be ILJIN's driver for next generational growth. The production of these high-quality steel pipes was a field that even the major companies hesitated to join since it requires massive investments of hundreds of billions of won in just development. Although various difficulties were anticipated due to the size of investment or the formidable entry barrier, and many people dissuaded the idea of product development because of these problems, chairman Huh, Chin Kyu decisively decided to invest with the firm belief that 'seamless steel pipes are innovative products, one that ILJIN must succeed in producing.' This belief was based on the judgment that investment would succeed if ILJIN succeeded in acquiring the technology since the global market for seamless steel pipes, much safer and more widely used compared to traditional steel pipes, was expanding and also because Korea was entirely dependent on imports.With the confidence of chairman Huh, ILJIN Steel invested approximately 300 billion won over 8 years from 2004 to 2011 in research and development, finally succeeding in 2012. While it usually took 30~36 months for other global producers of seamless steel pipes to transition from development to mass production, ILJIN steel succeeded in only 18 months after the initiation of building in February 2011. This is a good example of chairman Huh's philosophy of technology development that 'technologies that can be developed in a short amount of time aren't that great, while the development of technologies with innovations will never be given up on.'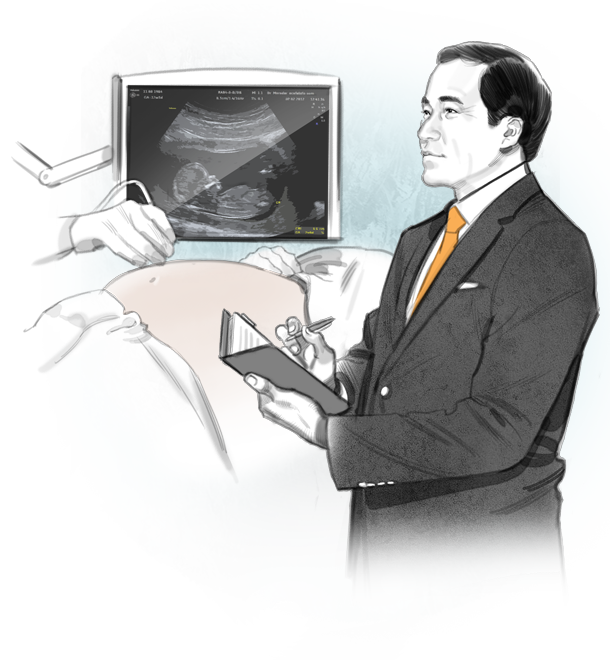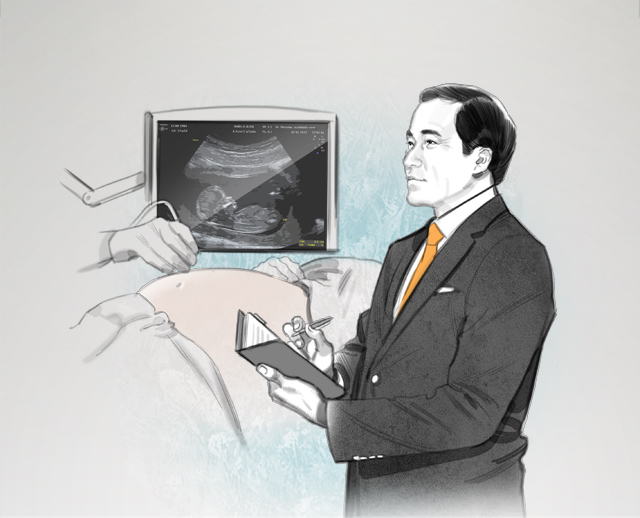 From Ultrasound Diagnostic Equipment to Treatment Equipment
"Pursuing innovation in the field of medical equipment with ILJIN's technology"
Even early on, chairman Huh, Chin Kyu paid careful attention to the medical equipment market. The decision to acquire VIMED Systems Corporation in May 208 was made because of the potential for both growth and innovation of the medical equipment market. After the acquisition, chairman Huh ordered the development of more advanced ultrasound technology as well as a market strategy centered on innovative technologies more fitting with market trends. In August 2010, VIMED Systems Corporation was renames as ALPINION Medical Systems Corporation. While total sales remained '0' from 2008 when the company was acquired to 2011, chairman Huh patiently waited with the firm belief that 'the company will be able to independently develop innovative technology to present to the global market.' This confidence shined on the executives at ALPINION, which resulted in the release of the first ALPINION branded products in 2012. Currently, ALPINION has grown by more than 200% each year, looking towards exceeding 100 billion won in sales. Products have also expanded from not just the ultrasound diagnostic equipment to ultrasound treatment equipment, rapidly pursuing the development of new innovative technologies. ALPINION's technology is no less than that of other global companies that monopolize the medical equipment market. This again shows that chairman Huh's firm belief in the development of innovative technology is confidently backing ALPINION's future.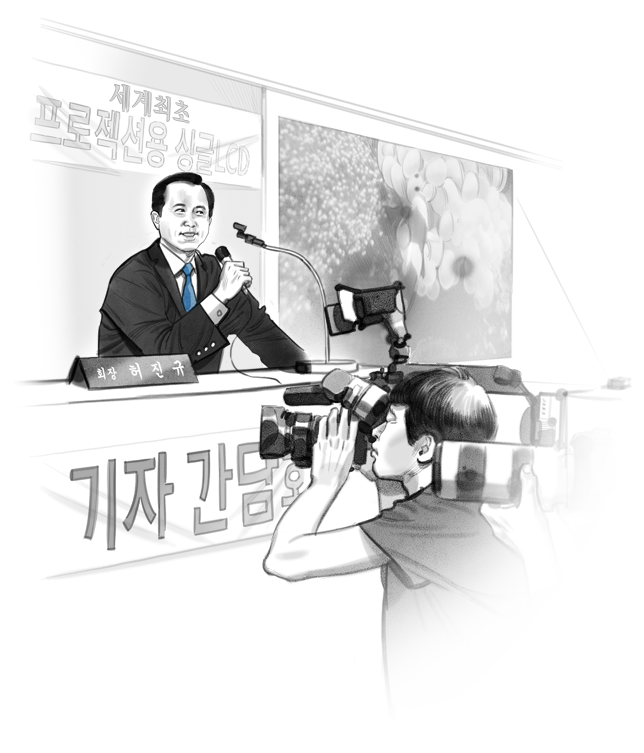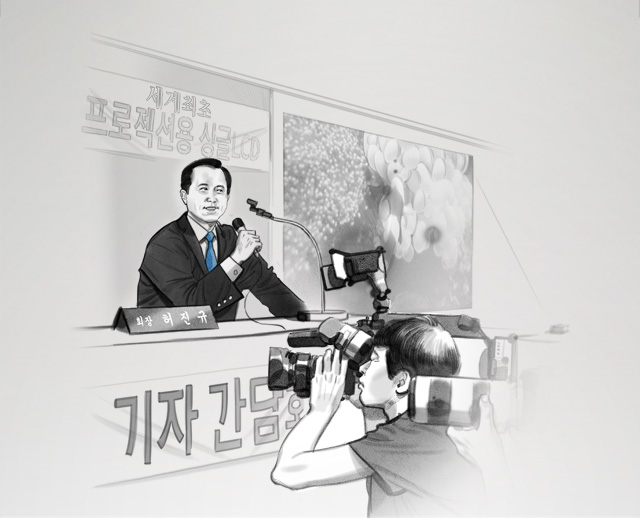 2006, Succeeding in the Development of Single LCD Panels for Projections for the First Time in the World
"Combining three panels into one! Creative thinking leading to innovation"
In 2006, ILJIN Display succeeded for the first time in the world the development of single LCD panels for projections, a core component required in transforming electronic signals into video images in projectors or projection TVs. In projection TVs which once led the large size TV market are three LCD panels less than 0.7 inches thick. This is because each of the panels produce red, green, and blue lights, the three natural colors. However, chairman Huh, Chin Kyu decided to challenge the technology by deciding to develop 'a single panel that projects all three of these colors' in 2001. Over the course of 5 years, ILJIN invested more than 100 billion won in development of this technology but without substantive progress. While people started to question the validity of this decision, chairman Huh never gave up. Finally, for the first time in the world ILJIN Display succeeded in development in April 2008. However, when the product was first released, it was not-welcomed by the market. Chairman Huh notes that, "there are times when our employees give up first on the development of new technology, even when I am willing to wait longer. Because even failures can become greater innovation when accumulated, we must work hard until the very end." Chairman Huh's philosophy of 'challenge and innovation' is built on a pioneer spirit that always looks towards innovation, and considers even failures as invaluable experience with the potential for future development.